For many small businesses, the top priority is obtaining leads and turning them into paying customers, but before it's even possible to obtain sales and journey towards growth, startups face some tough challenges:
Making a name for themselves
Competing against leading players in their market
Spreading their word about their business
Setting and managing realistic expectations
Winning trust of customers
Sourcing funding & managing finances
Building brand consistency
Creating valuable content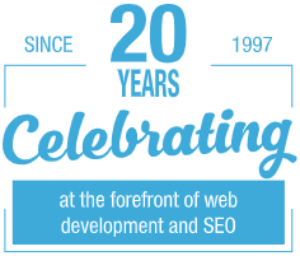 Three steps to a successful startup business:
Digital marketing is a rather broad term but it essentially means "using the internet, mobile devices, social media, search engines, and other channels to reach consumers."
Though traditional marketing should never be overlooked, digital marketing allows startups to boost visibility, increase online conversion rates and generate leads whilst achieving some of the challenges addressed above with a limited budget. Perhaps most importantly, digital marketing allows startups to begin engaging with their ideal audience, which is the first step to developing loyal customers who feel as though they have a personal, one-on-one relationship with the business.
Starting is easy, but it takes time to develop the right approach
There is a huge range of methods available to begin driving sales, such as SEO, PPC, Social Media Marketing, Email Marketing and Content Marketing, however, most startups have limited time and resources available, and this is why it's important to tailor your approach carefully, taking the needs of your ideal audience into account.
With digital marketing you can, however, be more efficient with your marketing budget, monitoring real-time metrics to gauge the success of a particular campaign. You have immediate information to understand buying behaviour for particular channels, whilst acquiring key insights on those who are engaging with your advertisements. For example, if you compare social media marketing to a traditional form such as print advertising, you no longer have to settle for estimating the number of readers who looked at your print ad, you have accurate and timely information.
Why content is key to every successful digital marketing strategy
Whether you're looking to climb the Google rankings with search engine optimisation, keen to acquire immediate sales from PPC campaigns or wish to develop a loyal and engaged following on social media, it's important to understand that the best rewards are reaped when quality content is at the very core of these channels. According to HubSpot, 47% of buyers engage with 3-5 pieces of content before directly engaging with a company. When you have a clear approach to all aspects of your content creation, your start-up will be in a much stronger position when it comes to engaging and converting leads to customers.
The three steps below outline a basic customer journey:
The awareness stage – When a potential customer identifies a problem that they need some help solving.
The consideration stage – When a buyer conducts their research on brands and suitable products/services to solve the issue(s) they're facing.
The decision stage – When a buyer decides on the right solution for their needs.
Quality content can help guide more customers through this journey, and that's exactly why we must reiterate just how important it is to create quality, valuable and engaging content. This can take on the following forms:
Blog posts
Infographics
Case studies
Videos
White papers
Email newsletters
Brochures
How-to guides
eBooks
Webinars
Podcasts
And much more!
How to develop a Digital Marketing Strategy
It's always best to speak to an experienced Digital Marketing expert like Freetimers. We've been helping startup business create successful strategies for more than 20 years, and we're best placed to help you:
Boost visibility
Increase online conversions
Reduce wasted marketing spend
Generate enquiries, leads and sales
Develop brand consistency and raise awareness
Influence purchasing decisions
Track return on investment (ROI)
If you'd like to learn more about us and how we can help you, please send us a message or call us on 01604 638421.